If there's one thing kids are really good at, it's growing! At Springvale Garden Centre we want to foster this superpower and encourage our tamariki to get excited about growing their own food.
To help make this happen, we've partnered with the Whanganui Chronicle to create the Springvale Garden Centre School Vege Challenge.
The primary goal of the competition is to offer an introduction to gardening as a life skill for children and young people. Gardening is a great form of recreation with positive benefits for mental health through connecting with the outside environment. Plus, it's a great way to put food on the table!
For more information including key dates, judging criteria and prizes, download our info document.
Register your school for 2022:
Click here to Join the Challenge!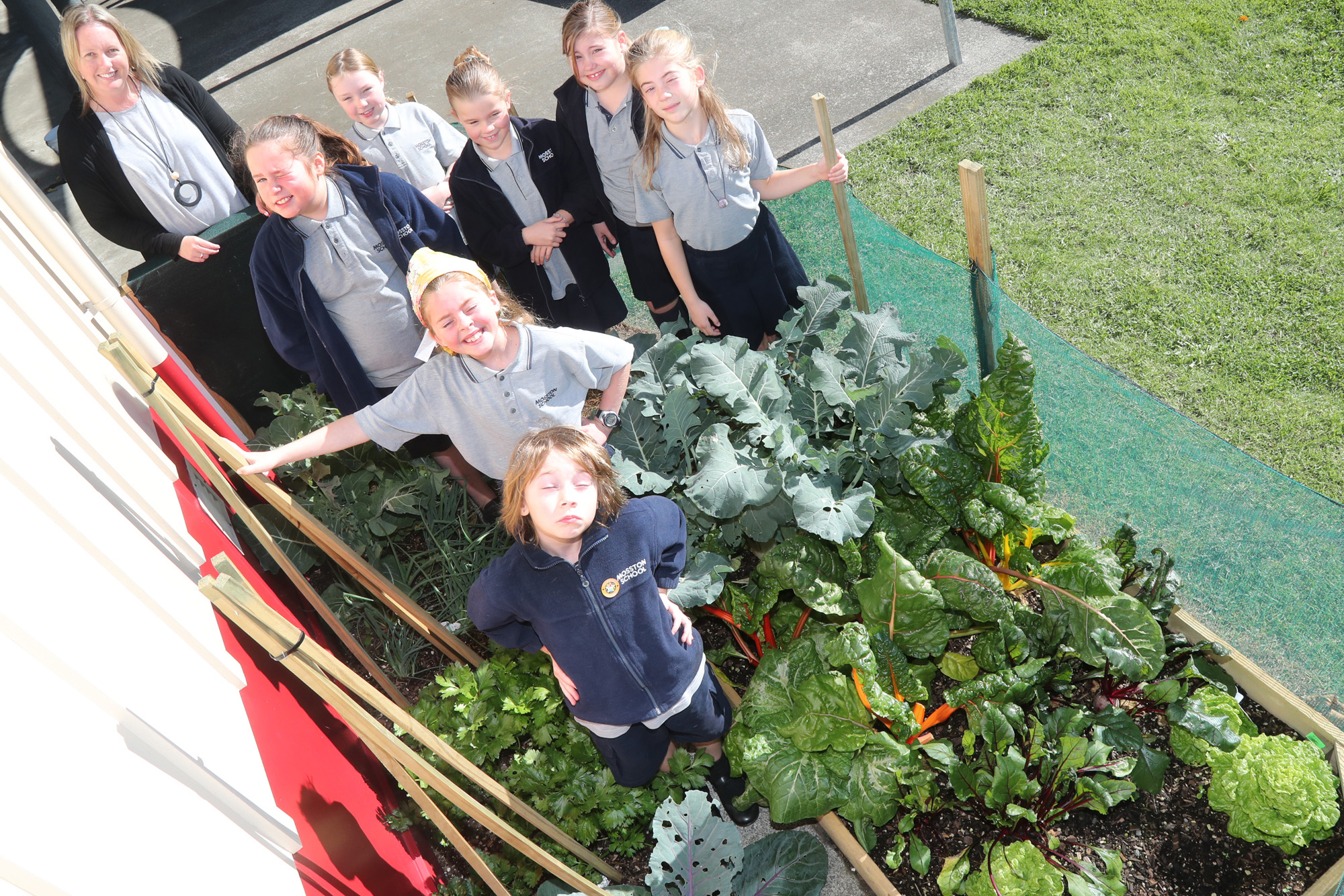 2021 Winners: Mosston School
Latest from the Vege Challenge:
2022 School Vege Challenge Registrations Open
Changes for 2022
We learned a lot from running the first edition of the Vege Challenge in 2021 and have made some improvements to the structure of the competition and the criteria for judging, including:
Opening up the competition to all schools from primary through to secondary.
Professional judging across five categories, with $900 worth of prizes up for grabs.
A Peoples Choice award using anonymous photos so smaller schools can compete equally with larger ones.
Criteria for entry
To be eligible to enter the School Vege Challenge, your school must:
Be a Primary, Intermediate or Secondary school or kura (yrs 1-13).
Be within 20km of the Whanganui city limits.
The goods to get you started
The competition pack includes everything you need for a great vege garden, resources that schools can use to teach their students how to grow vegetables. It includes:
Yates Seeds
Yates Natures Way Organic Citrus, Veggie & Ornamental Spray
Yates Black Magic Seed Raising Mix
Zealandia Vegetable Punnets
Eastown Timber Planter Boxes
6x Tui Vegetable Mix 40L
Tui Quash
Ican Organic Vegetable Food.
NZME and Springvale Garden Centre would like to thank our Starter Kit sponsors for their generous support:
Yates NZ
Zealandia Horticulture
ican
Eastown Timber
Tui Garden Products