Sign up at the Garden Centre counter to start accumulating rewards
You collect reward dollars with any purchase from our Garden Centre, Giftshop, Landscape Supplies & Cafe.
When you have spent $85 in the cafe or in the garden centre, you will be given a $5 voucher that can then be redeemed in the Garden Centre or Café. It's that easy!
Next time you are in store, just say you would like to sign up, and you will be given your own VIP Card.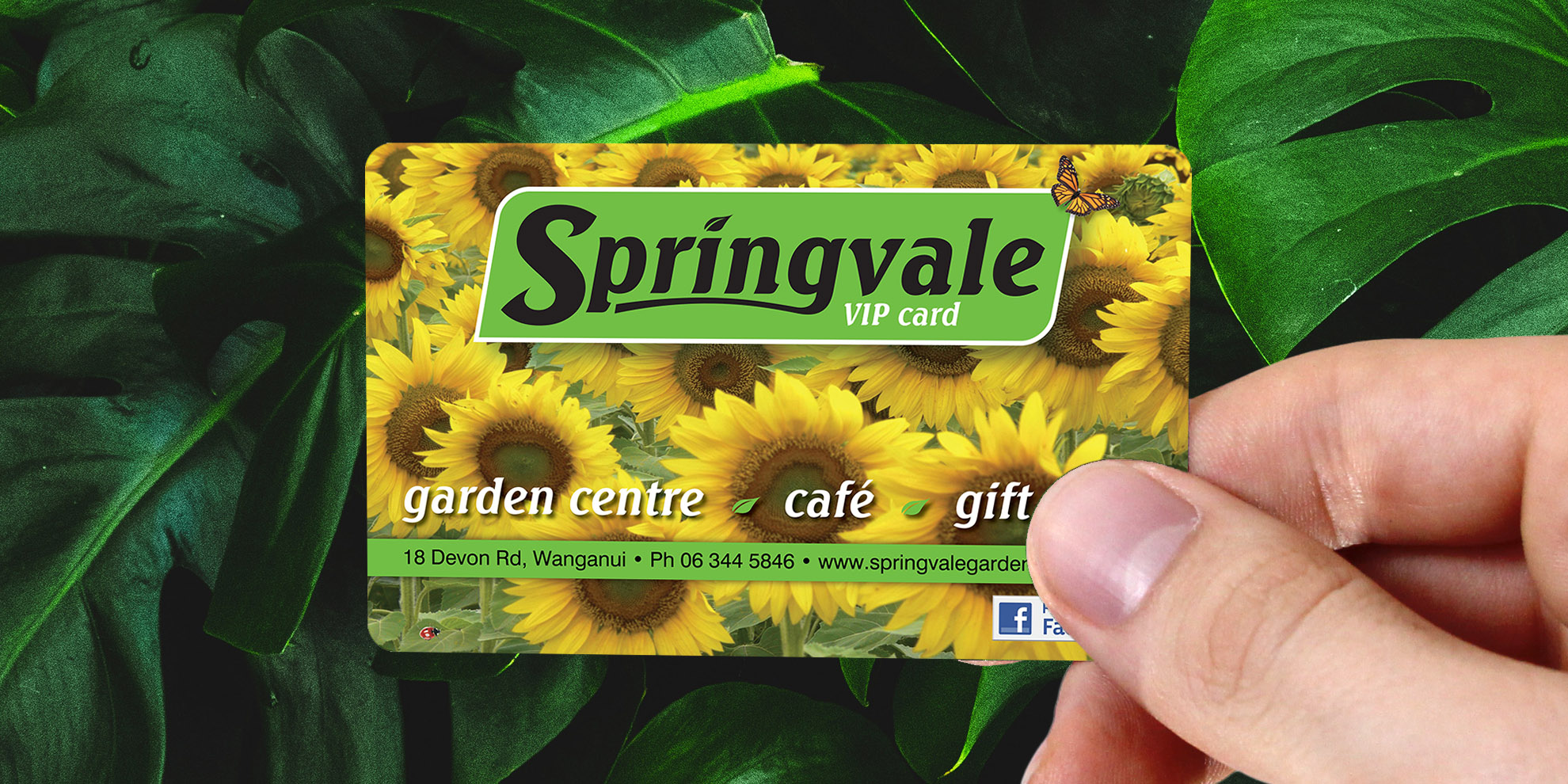 STEP 1 – JOIN UP
Its free, there is no cost to join, no subscription fees.
STEP 2 – SCAN CARD AT TILL
Simply present your VIP Card when making a purchase at Springvale Garden Centre or Cafe to start collecting rewards dollars.
STEP 3 – ACCUMULATING POINTS
Most Items including specials, multi buys will contribute to building the value on your VIP card. (Excludes: bargain bin items, gift voucher purchases, and a few selected items around the store such as Winter Gardenz Green houses. These excluded items will be clearly marked.)
STEP 4 – REDEEMING POINTS
Once the card has accumulated $85 you will be issued with a $5 voucher that can be spent at Springvale Café, Gift Shop or Garden Centre. The $85 spend will be accumulated separately in the cafe & garden centre. Redemption will continue to be made of coupons in both the garden centre and cafe regardless of where they where issued from.
Terms & Conditions
Purchases cannot be retrospectively added to a VIP Card.
Lost rewards vouchers cannot be re-issued.
Rewards vouchers are valid only for 3 months from issue date.
The purchase of gift vouchers does not contribute towards the spend on the card.
Cards cannot be used in conjunction with charge accounts.
Terms and conditions may change without notice. Check our website for up to date information.
Possession of VIP card indicates acceptance of the terms and conditions.
The reward voucher must be spent in one purchase, no change will be given.